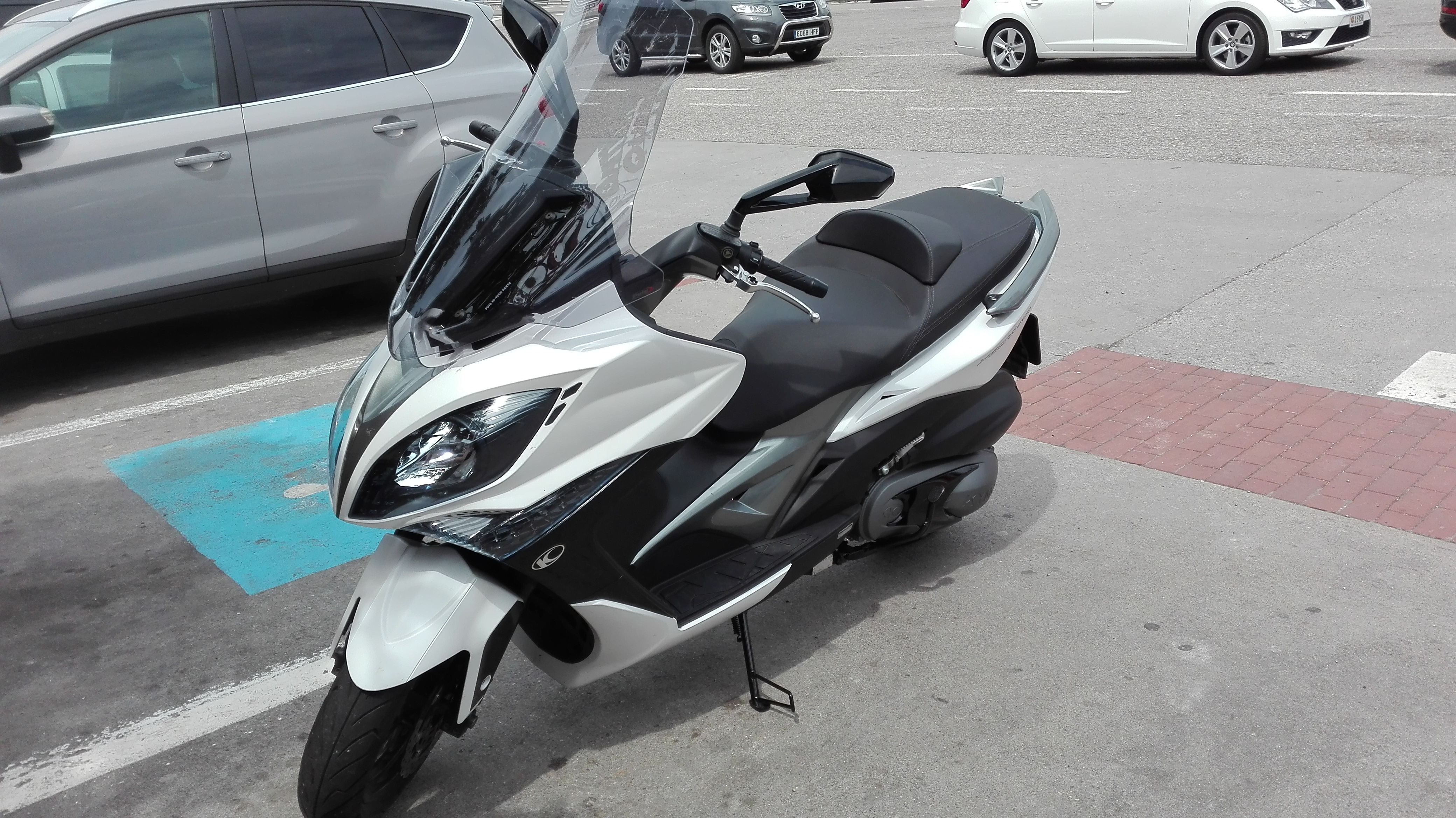 Content count

233

Joined

Last visited

Days Won

1
About elxispa
Rank

Le estoy cogiendo el gusto

Birthday

10/18/1965
pues yo la llevo al taller, más que nada porque me dejan un de sustitución, la última vez me dejaron una AK 550, jejeje, de lujo.

buenas a tod@s, de lo que estáis hablando es de la grasa de cobre de toda la vida, esta se aplica en la parte de contacto entre las pastillas y el pistón, de manera que hace como de "adhesivo" para que la pastilla no ande rozando con el disco. Esta pasta soporta altas temperaturas y tiene múltiples funciones anti gripaje. Dicho esto, nadie ha notado el ruido a "ZAMBOMBA" de los frenos traseros? sólo cuando presionas suavemente la maneta por ejemplo con el firme mojado..

el viernes paré en un semáforo al lado de otra xciting 400,como la mia y viendo las luces que proyectaba, yo diría que eran de led.

todo motor que lleve sistema de balancines, se le debe hacer reglaje de válvulas, dependiendo las características se realizará antes ó después. Recuerdo las yamaha 250 special, que había que hacerlo a los 12000km, si mal no recuerdo.

yo te puedo hablar de mi experiencia con la gd 125, esas vibraciones que m etenían emparanoyado, cambié campana, rodamientos de la trasmisión y por fin al cambiar el variador por un malossi, se me fueron las vibraciones. En la xciting tambien me pasa como a tí, pero me espero a terminar la garantía y cambiaré el variador.

elxispa replied to unai's topic in General

en mi caso te puedo hablar de la xciting, la encuentro un poco dura de suspensión trasera y blanda de la delantera, creo que es una moto más radical que la burgman y la garnd dink. Sobretodo entra en los foros y lee las opiniones

Madre mia que nivel hay por aquí, sólo falta que cuelgues un video para escuchar como suena

Pues ayer lunes, a un compañero le abrieron el maletero de la piaggio evo, y le ventilaron el casco. Puedo asegurar que nunca lo deja en la moto, pero que casualidad que ayer lo dejó y se la abrieron en la calle. Yo estoy un poco acongojado, porque si que lo guardo en la moto, pues en el curro no tengo sitio seguro para dejarlo y he pensado en instalar algún tipo de anclaje dentro del cofre, para poder amarrar el casco con una cadeneta y un candado pequeño.

elxispa replied to jackazaa's topic in General

Aunque no le toque el cambio(mira el manual de mantenimiento), con 13mil km, ya que desmontas el variador, yo se la cambiaría.

El tema de la viscosidad del aceite, está muy divulgado por todos los foros. Es muy importante respetar el grado que indica el fabricante, ya que ellos saben la tolerancia en micras, que hay entre las piezas móviles en contacto del motor, y hacen el cálculo para determinar el tamaño de las moléculas del polímero, utilizado en la composición del lubricante. De manera que si utilizamos un aceite más denso provablemente no lubricará bien todos los elementos, también si utilizamos un lubricante menos denso, puede que éste sea eliminado por algun segmento, junta ó retén. Evidentemente este grado de temperatura de trabajo irá en relación al clima del lugar donde se comercializa.

En serio? a donde vamos a llegar. La próxima que pongas, grava la matrícula, como se hace en los cristales del coche.

en las dos motos es el delantero?:cry:

Seguro que le lamería en vez de morderle :lol::lol: Eso seguro, porque es un trozo de pan, ahí donde lo ves.